Tocsin

Tocsin with Jimmie Dale's hand on her shoulder

Real Name

Marie LaSalle

First Appearance

People's Magazine (May 1914)

Original Publisher

Copp., Clark Co., Limited Toronto

Created by

Frank L. Packard
Origin
Tocsin is the name of a mysterious woman who surreptitiously sends hand-written messages to Jimmie Dale, the Gray Seal. The messages contain information on crimes, giving the Gray Seal a means of stopping the crimes and/or bringing the criminals to justice. In The Adventures of Jimmie Dale, the first book with the Gray Seal, the identity of the Tocsin remains mysterious until later on, where her identity is revealed as that of Marie LaSalle, who infiltrates the underworld through the disguise of Silver Mag, an underworld figure involved with the Crime Club. She is also described as 'the woman in black'.
Marie addresses the notes to the Gray Seal as, "Dear Philanthropic Crook." She also utlilizes a gold seal ring, "a dainty thing that bore a crest, a bell surmounted by a bishop's mitre, and underneath, in the scroll, a motto in French: Sonnes le Tocsin! It had seemed so apt! Ring the Tocsin! Sound the Alarm!"
Jimmie Dale and Marie fall in love, though their affair is fraught with the dangers of Marie's deep involvement fighting against the underworld brings to Jimmie's life. For this reason, she continues to remain inaccessible to Jimmie in an attempt to keep him from the danger his association with her might bring.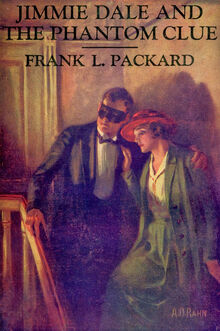 Abilities
Marie LaSalle, the Tocsin, is a master spy and disguise artist.
 Public Domain Literary Appearances
The Adventures of Jimmie Dale
The Further Adventures of Jimmie Dale
Jimmie Dale and the Phantom Clue
Public Domain Film Appearances
Jimmy Dale Alias the Grey Seal
Community content is available under
CC-BY-SA
unless otherwise noted.